The Surrey Knee Symposium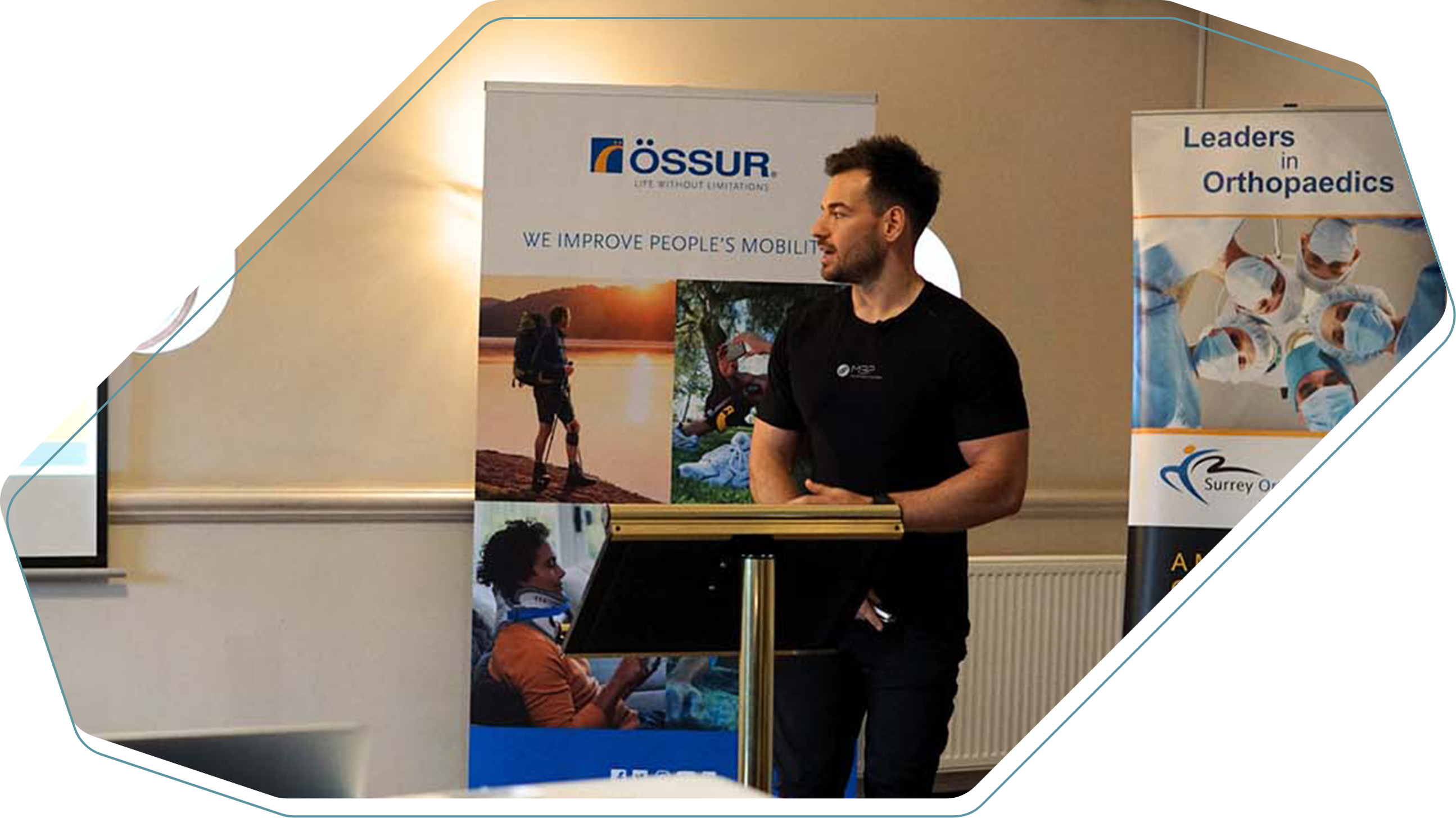 Discussion, Demonstration & Assessment: Managing Knee Injuries
We were honoured to be invited to speak at The 9th Surrey Knee Symposium to discuss the role of strength training in pain management and postoperative training solutions. We had the pleasure of attending and presenting to a room full of some of the very best in the knee rehabilitation world, including surgeons, physiotherapists and medical practitioners. Over 100 delegates also joined the event online.
Within the agenda, we shared an insight into the rehabilitation process through the coaches lens, delving into the strategies and systems MBP use to effectively bridge the gap between rehab and performance.
A day full to the brim with great discussion and speakers, and a fantastic event to have been part of.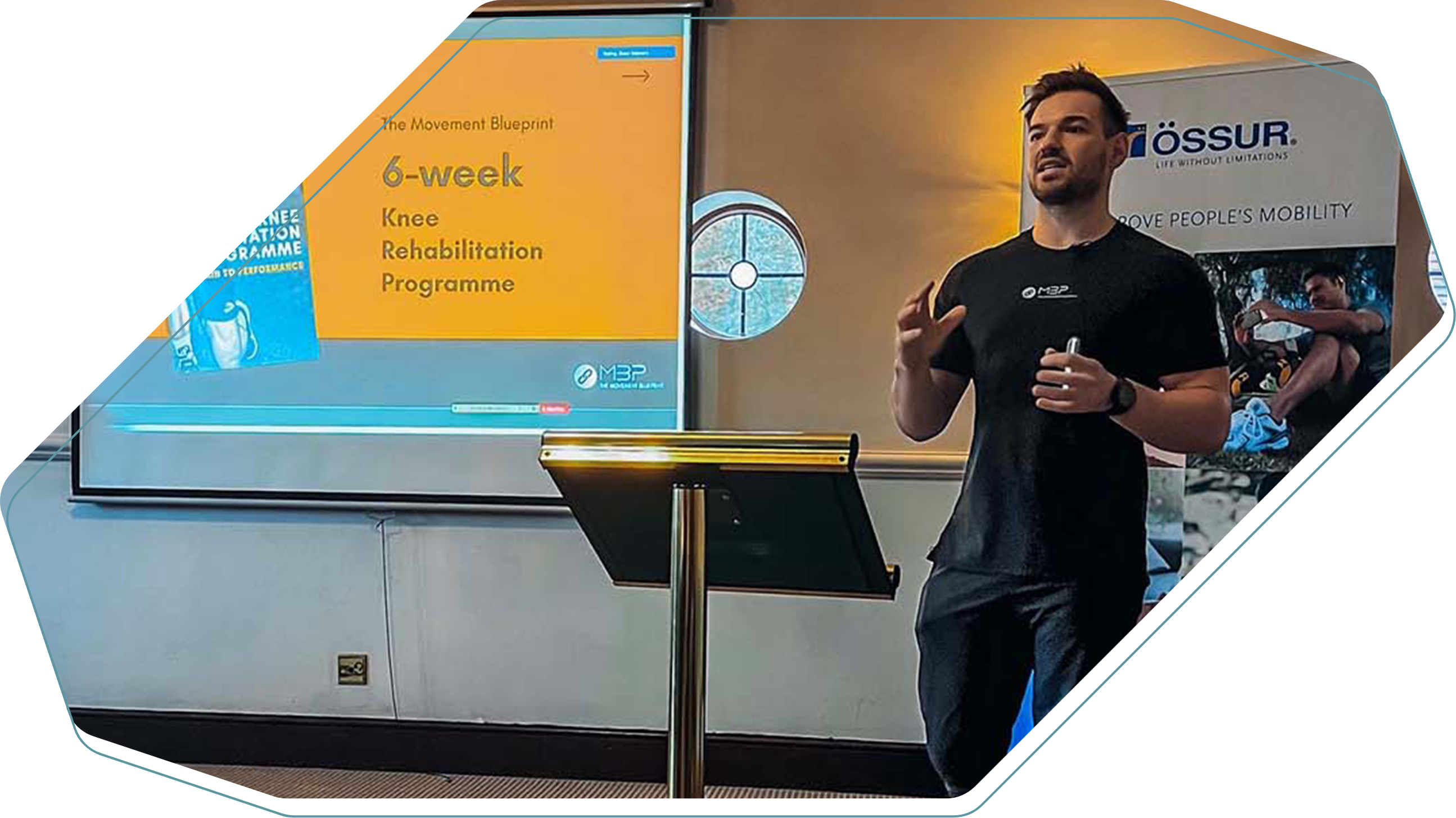 Great to meet a number of top physios and practitioners – thanks to Mr Paul Trikha for inviting us to share the day.