The Train Programme
TRAIN is your gateway to building strength across the foundational movement patterns, cultivating year-round muscle growth and developing your aerobic fitness. It guarantees to see you build a physique that makes you look good, feel great and move better.
A programme where efficiency meets results, TRAIN takes a full body approach with three main strength sessions and an additional aerobic session each week. Every session is designed to be completed inside 60 minutes whilst hitting multiple muscle groups to maximise not only your results, but your time on the gym floor – even during those busy peak times.
TRAIN is delivered via our bespoke training app. Your workouts will be delivered to you each day, where you'll be able to log your weights and progress, before letting the team know how you got on via the community chat group! If you miss a session, you'll be able to scroll back and complete this anytime.
Yes – you can join TRAIN at any time!
When you become an active member of the TRAIN programme, you will also unlock access to The HYROX Blueprint – our complimentary 8-week plan to see you arrive at your chosen event race-ready and ahead of the competition! The HYROX Blueprint is exclusively available to members of our TRAIN and PERFORM programmes only. This means whenever you sign up to a HYROX event, you'll have our tried and tested guide there ready to start 8 weeks prior!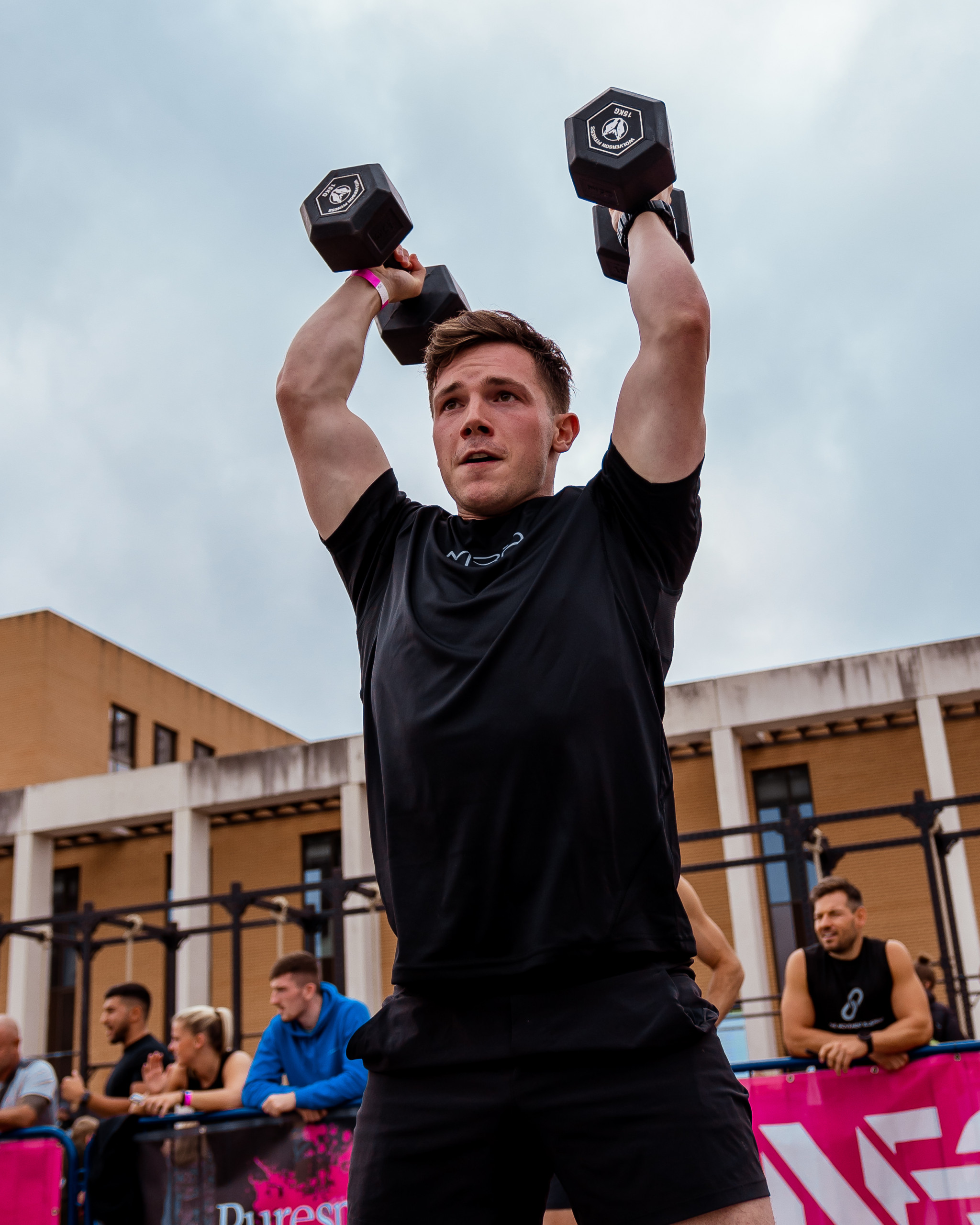 I'm the strongest and fittest I have ever been…

Rebecca Johnson

The support, advice, accountability and community…

Dave Aylsbury

You'll become a beast on the ergs as well…

Jed Milward

In 2 months I've gone from 45kg back squats to 60kg

Kim Rowles

I've never looked back since I started about two years…

Matthew Brazier

I leave every session feeling like I've worked hard…

Maisie Kilner