TRAIN
The TRAIN programme is a fusion of functional movement, strength training, cardiovascular fitness and aesthetic development, designed for any fitness enthusiast.
It offers a progressive approach to training that will see you build a strong and functional physique, burn fat and improve across all areas of your fitness.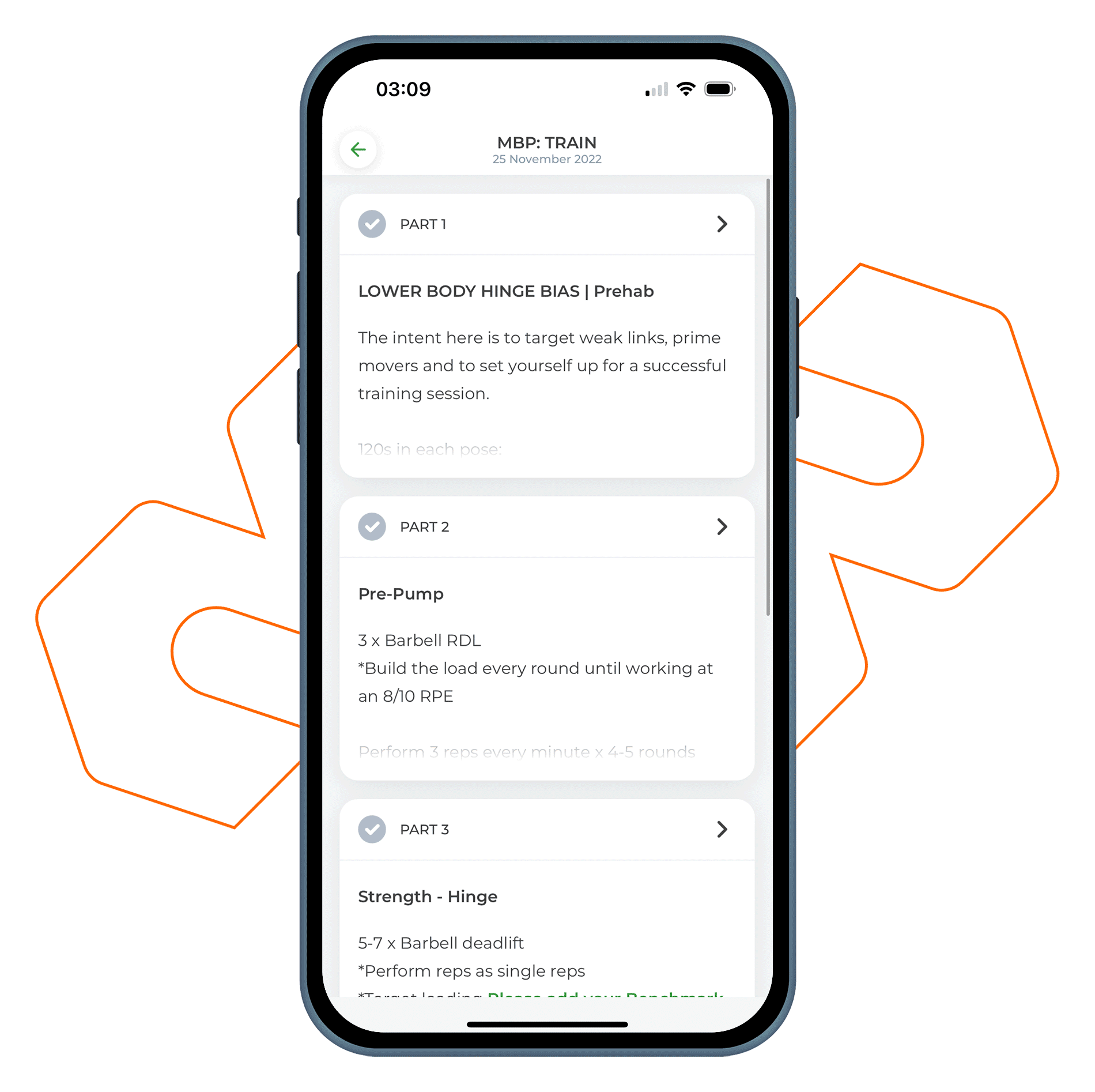 As a member, you will gain access to our all-encompassing coaching app where your training sessions will be delivered each week. By entering your own personal benchmarks and previous PBs, we will provide you with bespoke weight targets for your key lifts to ensure your continual progression.
"

The training is a different level to what your average coach would program – it's so unique and clever

Matt Brazier

"

The mix of exercises and rep structure keeps things interesting and I leave every session feeling like I've worked hard

Maisie Kilner

"

TRAIN has given my training structure, purpose and I've never felt stronger – big up the community for keeping me honest on the daily!

Sarah Hart

"

In 2 months I've gone from 45kg back squats to 60kg – this programme is bringing out strength I've never seen before!

Kim Rowles

"

The Movement Blueprint and their TRAIN programme are absolutely first class.

Jed Milward